Anti-vaxxers protest outside Health Minister Greg Hunt's office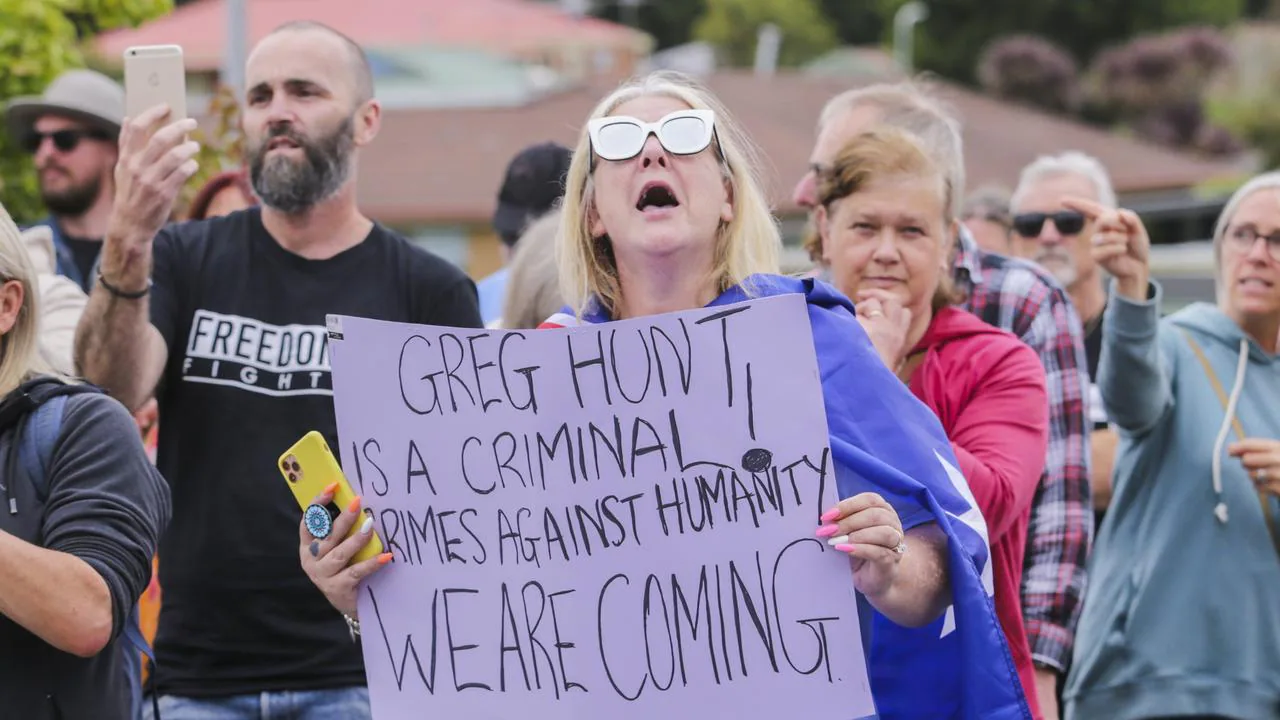 A group of anti-vaccination protesters gathered at Federal Health Minister Greg Hunt's office in Victoria on Saturday to rally against the country's rollout of the coronavirus vaccine.
The group made speeches on a small platform in front of a liquorland in Somerville, on the Mornington Peninsula, in Mr Hunt's electorate of Flinders.
The rally was met by a heavy police presence including members of the Public Order Response Team, mounted branch, dog squad and local officers.
About 2.45pm…