Brian Robson tried to post himself from Australian to London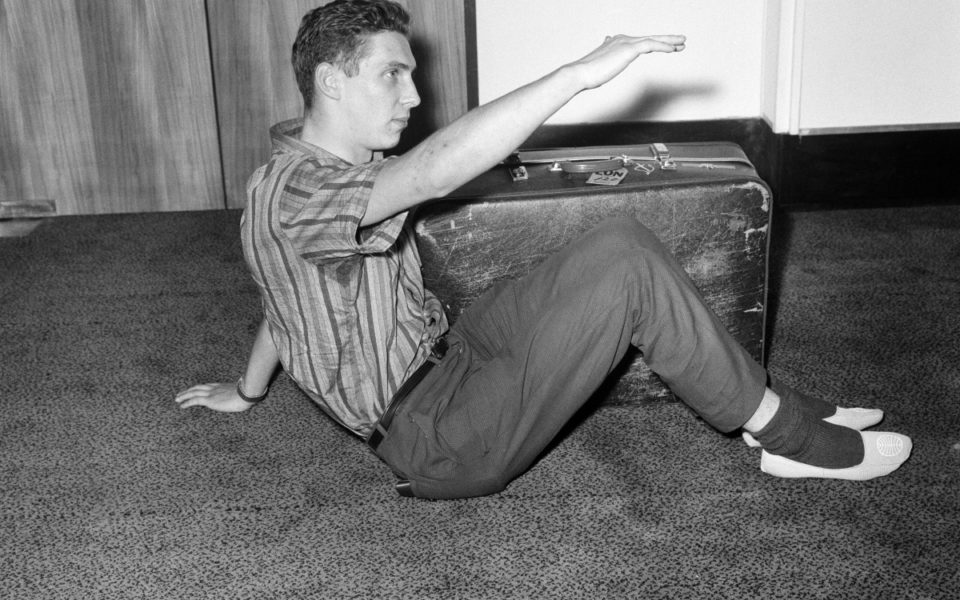 It was 1965 and Welshman Brian Robson was 19, living and working in Australia, and desperately homesick.
More so, he was desperately broke.
Brian had come to Australia on a two-year immigration agreement, where the Australian government paid for his fare.
If he wanted to leave before that agreement was up, he had to pay back the fare – a sum of money he couldn't even contemplate on his measly wage.
The only way he could think of getting home was to post himself via air freight.
It took him a week to convince his fellow workers to help him execute the masterplan.
"John was with me all the way, but Paul did not want to do it at all," Brian said.
Eventually, with both helpers on board, Brian was nailed into a crate along with a pillow, a…