Chelsea, Aspendale beach shark sighting puts Australia Day swimmers on high alert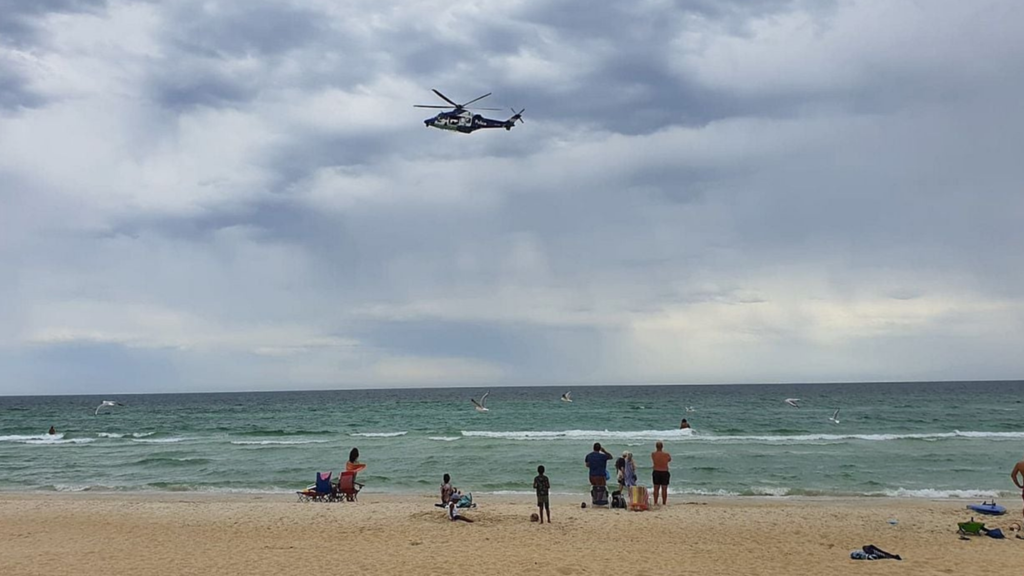 Swimmers are being urged to have their wits about them after a shark was spotted close to the shoreline at a busy beach in Melbourne's south-east.
The State Emergency Service's Chelsea Unit on Monday night said it had confirmed a reported shark sighting near the Yacht Club, halfway between Edithvale and Chelsea.
"This time it was official, and it was right on our doorstep," the unit said.
The police helicopter made low passes over the shoreline on Monday afternoon while police on land advised people to get out of the water.
They still haven't been cleared to return.
"On the water, the Carrum Coast Guard and lots of jet skis…