Delisted Saint "on the front foot" in pursuit of next AFL chance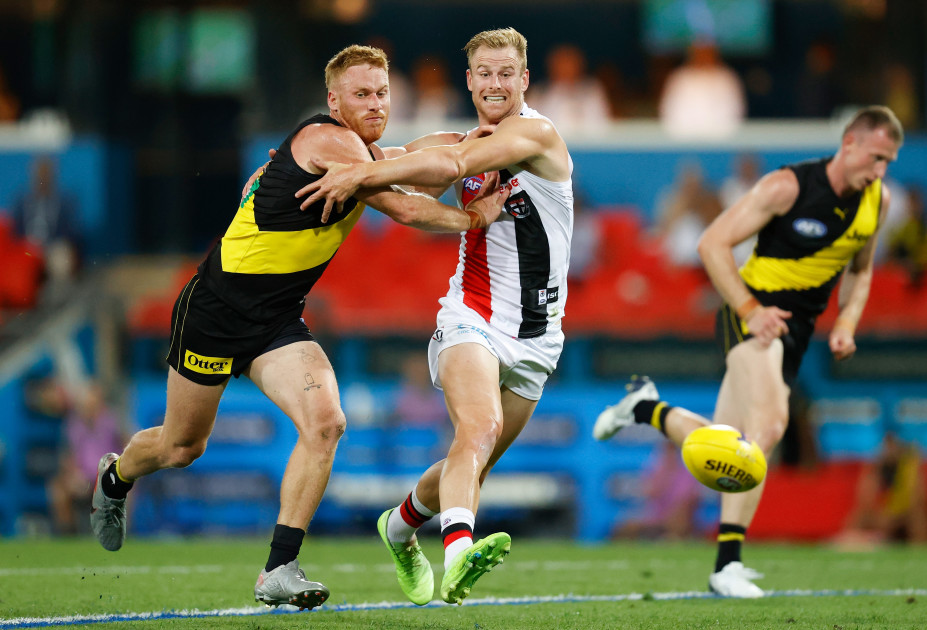 Jonathon Marsh has been proactive in his pursuit of another opportunity at AFL level.
The 25-year-old was last week delisted by St Kilda after two seasons with the club who picked him up in the supplemental selection period in 2019.
Despite the split, Marsh has been able to continue his training program at Moorabbin in a bid to stay fit enough to hopefully walk into another club if a chance to join a third club were to come his way.
The former Collingwood defender admits he and his manager have immediately been seeking new opportunities since receiving the bad news from the Saints.
"I gave my manager a call the day I heard and he's just getting on the front foot and calling clubs asking if anyone needs a…