Development in St Kilda Beach confrontation as new footage emerges of moments after policeman 'kicks' teen to the ground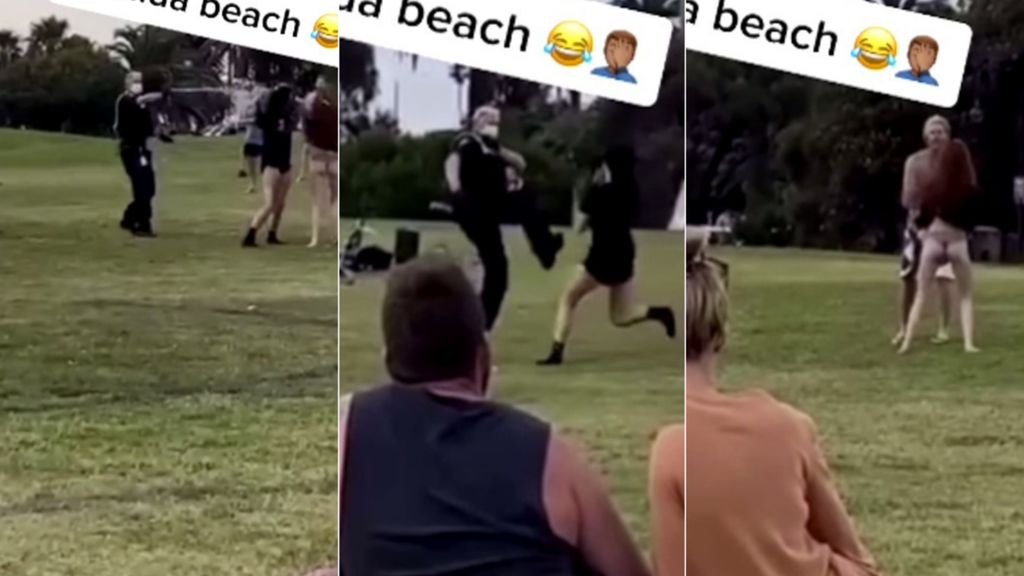 New footage has emerged of an incident in which a teenager was kicked by a police officer she aggressively stormed towards at the beach.
The confronting incident, as seen in the video above, took place at St Kilda Beach on Sunday afternoon.
Victoria Police said officers were called after reports two young women were intoxicated and harassing other beachgoers.
When an officer moved to confront one of the bikini-clad women, she marched towards him and was met with a boot to the stomach.
In an extended video of the confrontation, she and a second woman head towards the officer and are hit with capsicum spray.