Florida man saves puppy from the jaws of an alligator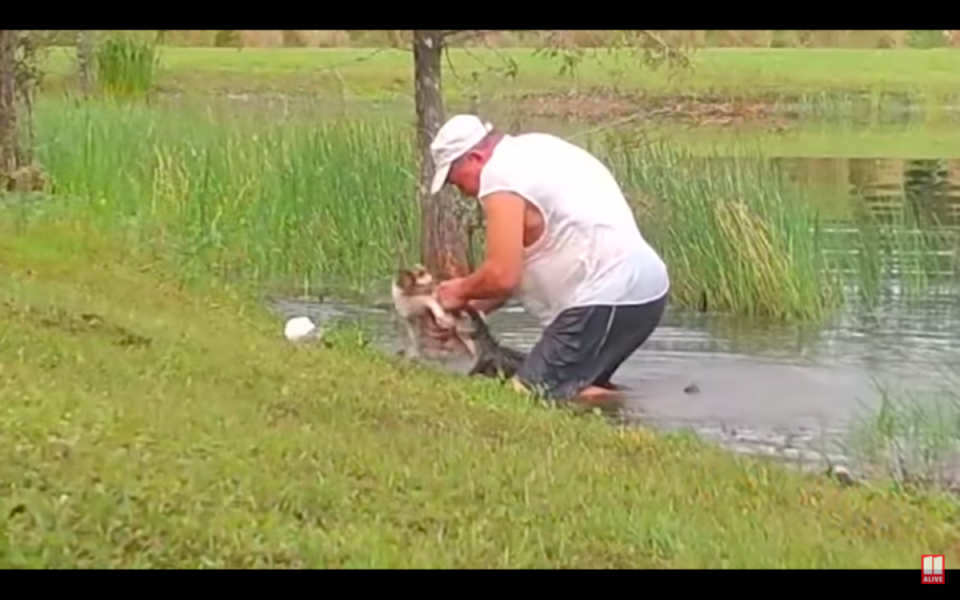 A Florida man has become the hero of dog lovers everywhere, for wrestling a puppy out of the jaws of a gator – and certain death.
Richard Wilbanks and his three-month-old King Charles spaniel Gunner were walking alongside the water near Fort Myers in the notorious gator state when the animal sprung out of the pond, grabbing Gunner in its jaws.
"It came out of the water like a missile", Mr Wilbanks, 74, told CNN.
Without a second thought, he leapt into the water after it, thrusting his hands into the gator's mouth and prying open its powerful jaws to allow Gunner to escape.
And he did it all without losing the cigar in his mouth.
"I never thought an alligator could be that…