'Hidden' garment workers in Australia are vulnerable to exploitation while sewing from home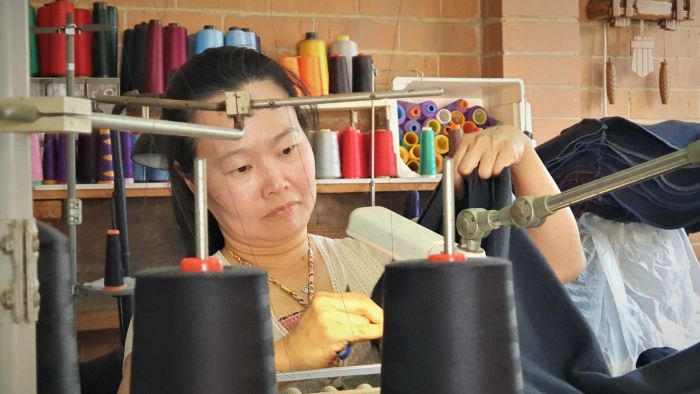 In her garage among spools of candy-coloured thread, Ghet Ky sits, focused, at her sewing machine.
Key points:
At the height of the pandemic, at least one worker was asked to sew masks for 80 cents each
Ethical Clothing Australia says people who sew from home are entitled to fair wages
The group is encouraging the "hidden" workforce to ring up from November 25 to 27 to learn about their rights
She's a garment worker who sews from home — also known as an "outworker" — and her garage has been her workplace for the past 25 years since she migrated from Vietnam.
During the COVID-19 pandemic, one of her employers asked her to make face masks, offering to pay her 80 cents per mask.
When she did the maths, it came to about $7 per hour, or…