Hotel quarantine staff review ordered after perjurer hired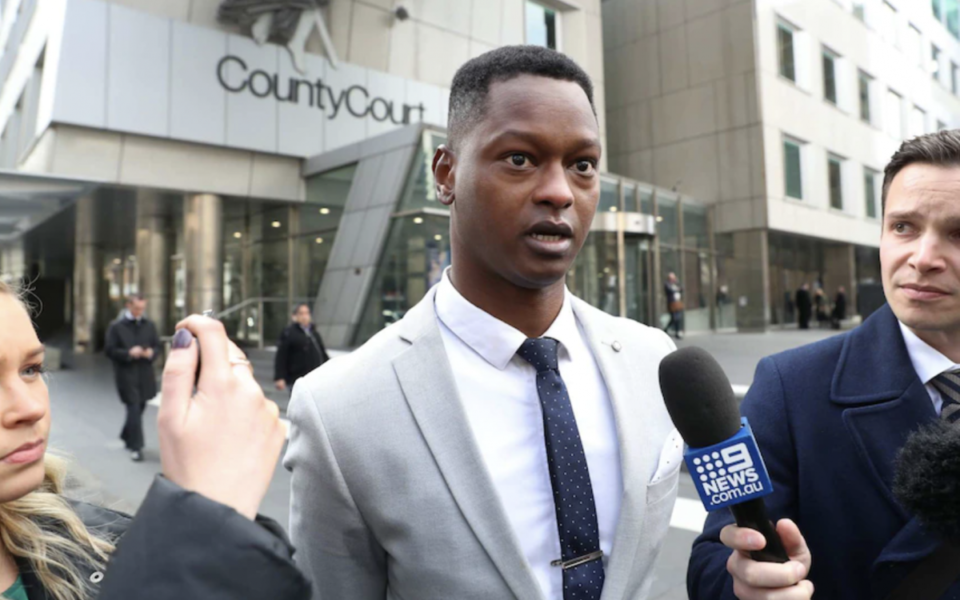 The Victorian government has ordered a staffing review after a self-promoting perjurer, who was yesterday convicted of assault, was hired to work in the state's hotel quarantine system.
Nelly Yoa rose to prominence in 2018 and 2019 over a series of discredited public claims, from being a South Sudanese youth mentor, to trialling with top-level soccer clubs, to having Usain Bolt attend the birth of one of his children.
The 32-year-old faced the Ballarat Magistrates' Court on Tuesday, where he pleaded guilty to unlawful assault and was fined $3,000 over an incident in 2019.
He had previously been found guilty of perjury and making a false statement to police.
In Parliament, Opposition Leader Michael O'Brien questioned the state…