Keki Milk Bar, Melbourne Review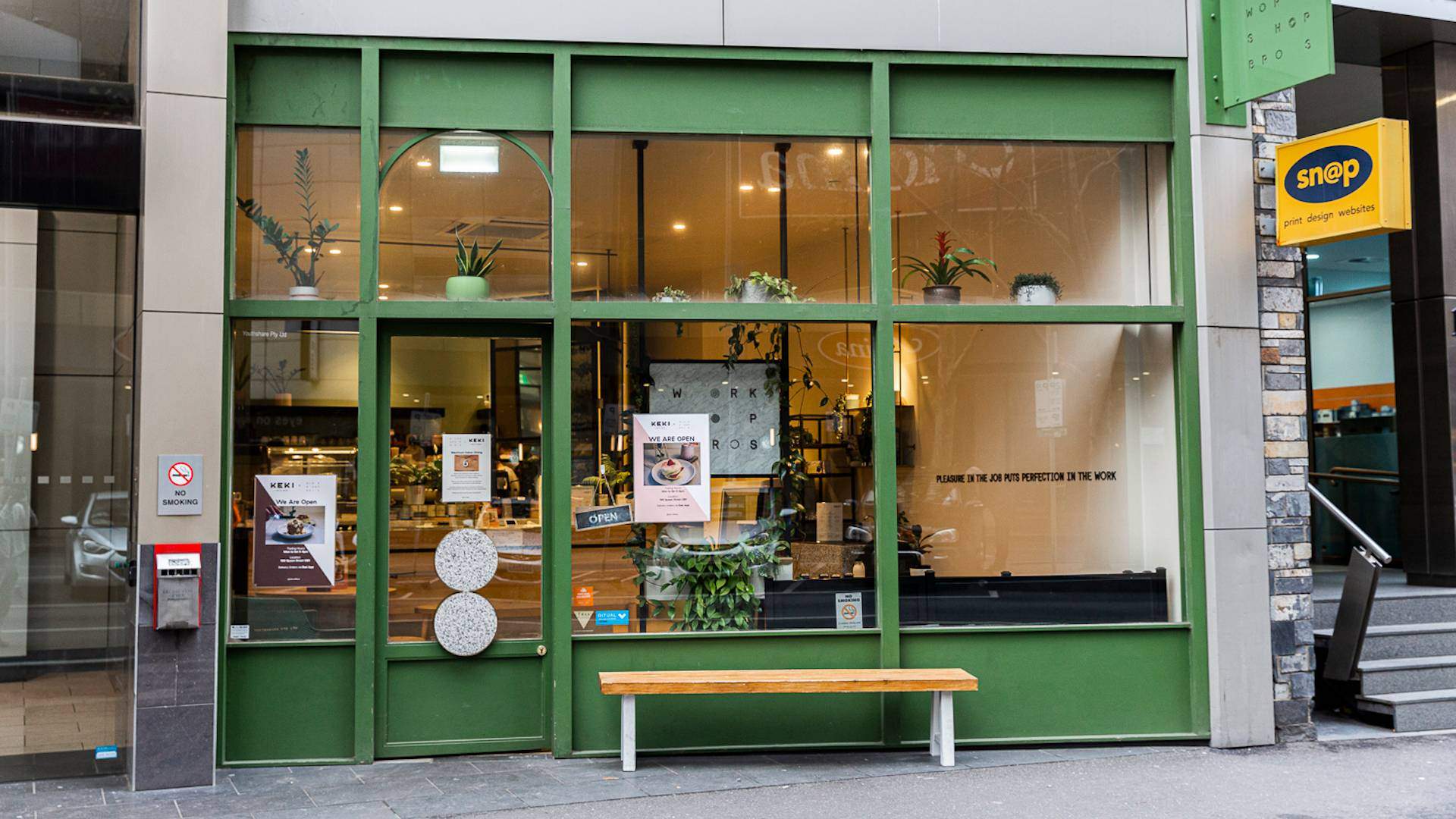 Tucked between the grey high-rises of Queen Street, you'll find Keki Milkbar: a small, considered cafe that's a cosy escape from (the usual) hustle and bustle of the CBD.
If you don't see Keki — although, it's hard to miss its moss green exterior — you'll certainly smell it. The space emanates a delicate sweetness not unlike the bakeries and cake shops you'd find in train stations around Japan.
But it was Korea where Keki owner Hangyul 'Han' Oh first thought up the cafe. "It was in Ikseon-dong, Seoul, where I first played with the idea of opening up a cafe," Oh tells Concrete Playground. "My business partner Wookjin 'Jin' Jang and I saw a soufflé pancake cafe while travelling around this popular area in Korea, and…