Send Noods: Noodle Food Truck Market and Boba Cocktail Festival, Melbourne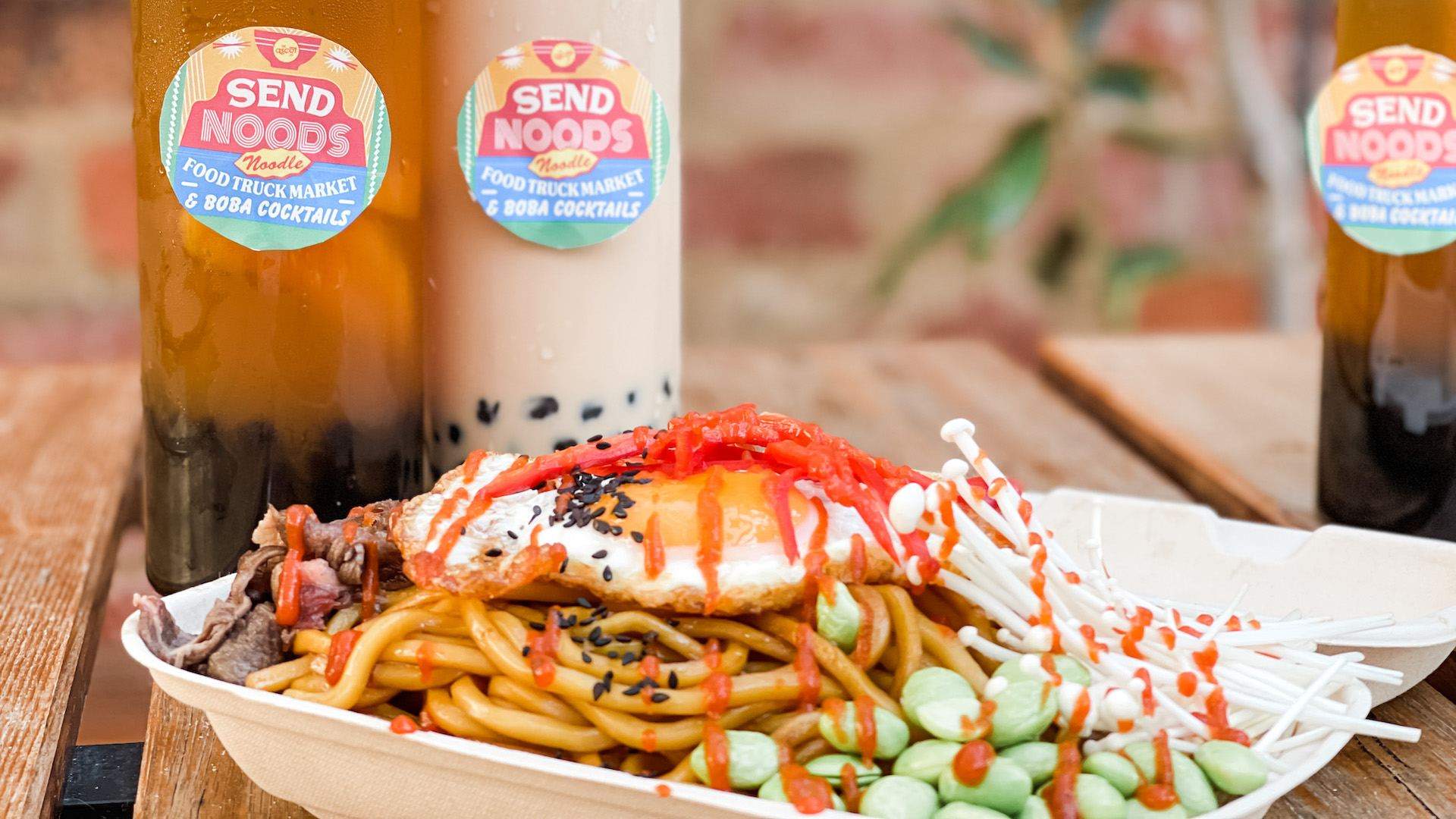 Who needs international travel, anyway? This month, right here in Melbourne, food truck park The Ascot Lot is hosting a special food festival dedicated to two of your favourite Asian creations: noodles and boba.
From 12pm on Saturday, April 24, the aptly named Send Noods festival will see some of the city's top noodle-slinging food trucks rolling up to showcase their finest slurpable dishes, including Pearl of the Quarter, Take Mie Out and Satay Truck. Even Funky Corner will be there, dishing up a few of its signature Italian variations on the theme.
Meanwhile, the bar will be busy whipping up a special menu of boozy boba cocktails, taking the classic Taiwanese drink to a whole new level (balls and all). Slurp down those noods with the…